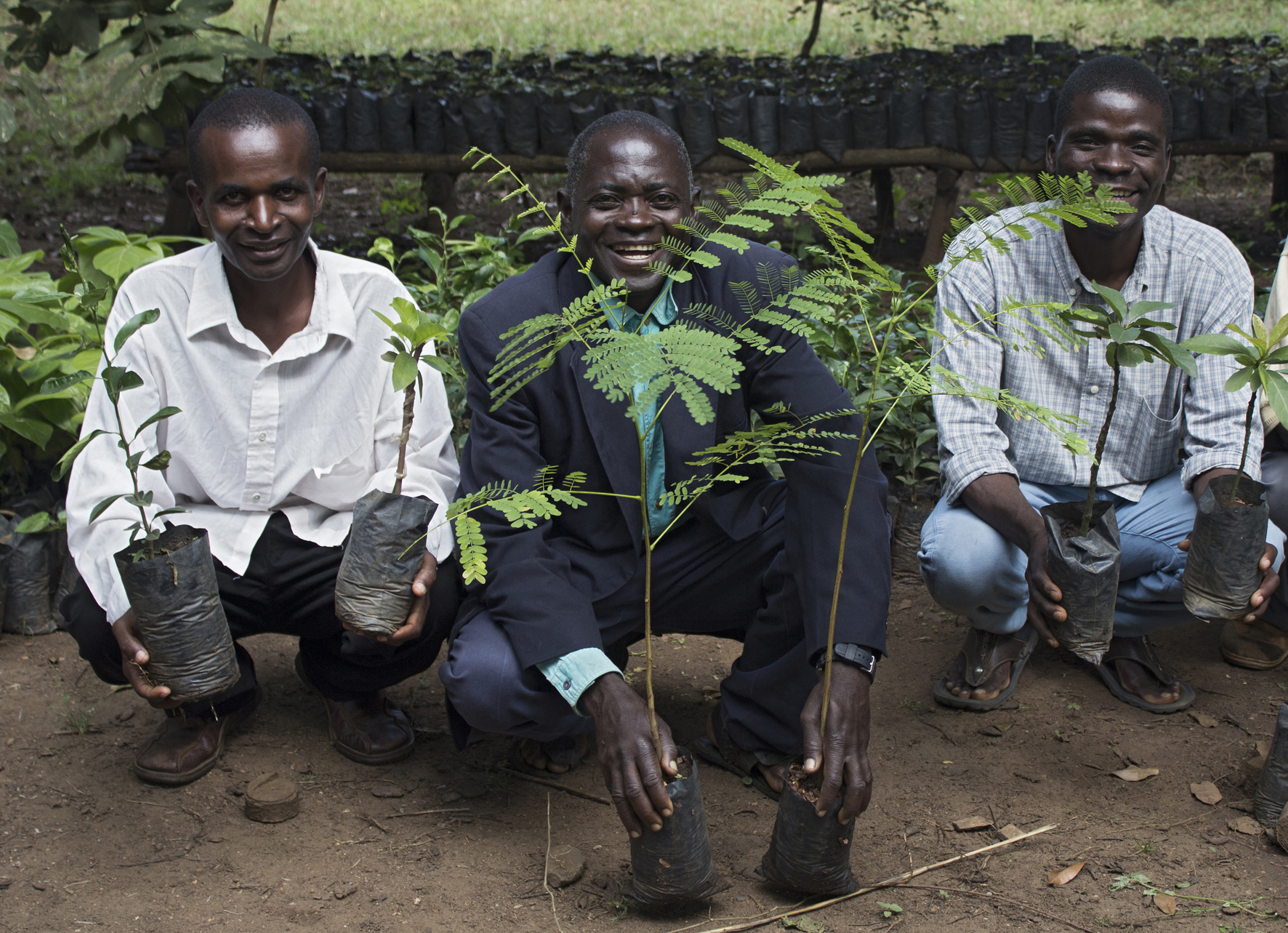 From October 2011 to March 2014, Kusamala was the lead implementing partner of the JANEEMO project. Funded by a grant from the Scottish Government, and in partnership between Kusamala, the James Hutton Institute and Climate Futures, the project addressed critical issues of deforestation and sustainable livelihoods. JANEEMO takes its name from the trees used: Jatropha, Moringa and Neem. Kusamala worked with local villages in Dowa District and Rural Lilongwe to establish village-level demonstration sites in tree propagation and maintenance as well as household permaculture gardens. Additionally, we planted over 10,000 JANEEMO trees and other agroforestry species and fruit trees for use at our demonstration centre. Over the course of the project, JANEEMO clubs and Kusamala's tree nursery combined to plant over 80,000 trees, working with over 300 farmers in the different communities.
Benefits of JANEEMO species
Jatropha seeds are crushed and used for their oil, which can be used as a biofuel or to make soap. Each jatropha tree can provide up to a litre of fuel. The seed cake, left over after pressing, is a nutrient rich organic fertilizer. Moringa leaves are considered one of the healthiest plants available containing high amounts of potassium, fiber, calcium, iron, vitamins A, C and protein. Neem is easily coppiced, providing a sustainable source of fuel wood year round and has natural insecticidal properties.