Contributed by Hannah Uther
From Germany to Malawi, from student life to volunteering, from temperate climate to subtropical climate!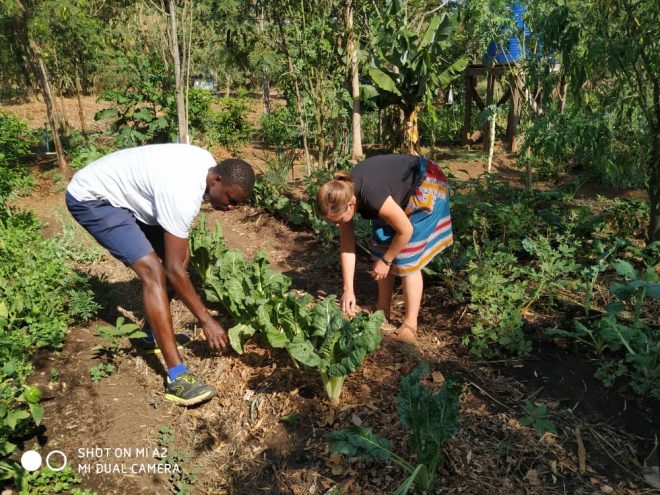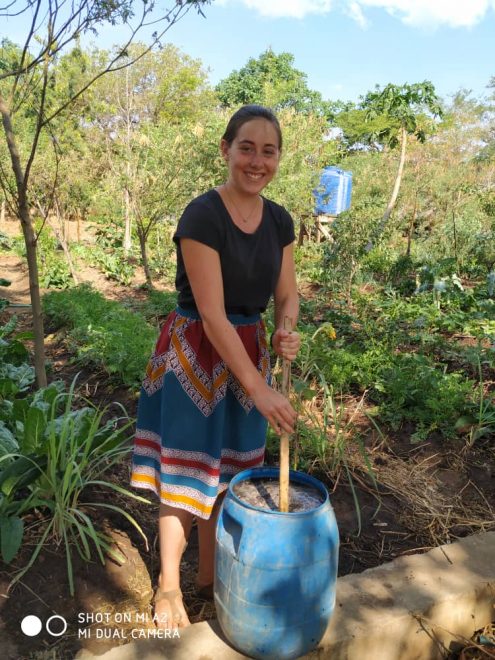 On 10th August 2018 I boarded a plane in Hamburg, my home town in Germany, and flew to Lilongwe, the capital city of Malawi, to spend the next year of my life here volunteering at Kusamala Institute for Agriculture and Ecology. I am Hannah, a student of 22 years, and I have a passion for ecological farming, nature and new experiences. I am lucky to be one of the participants of the German voluntary exchange programme "weltwärts" which enables young people from Germany to work in a social or environmental project in a country of the Global South while at the same time offering voluntary services for young people from the Global South to work in projects in Germany.
Since August I am volunteering at Kusamala Institute, live in Lilongwe, dive into the Malawian culture and enjoy my life in the "Warm Heart of Africa". It is quite a change, I must admit, in many cases. Not long ago I was still a student, studying Environmental Sciences at Leuphana University Lüneburg, busy with exams and finishing my thesis. Now, I am working at an NGO, having a working week with set working hours. At least topic-wise my days haven't changed too much: I am still spending my days learning about natural processes in our ecosystems and agro-ecosystems. But also my life in general has changed. Instead of pasta and potatoes I am eating nsima. While in Germany I would expect the temperature to drop in November and get really cold, here it was just getting hotter and hotter. Weeks without an
y rain, in Germany something unimaginable, especially in the North of Germany, where it is normally raining at least once a week throughout the year. Now it is Christmas time and my feeling of Christmas is closely interlinked with cold temperatures, snow, warm sweaters and candlelight, but here it is summer and some days are just too hot. So many differences!! But it is nice to see the world and life from a different angle, every day I am enjoying the experiences I make and the knowledge I gain.
I am very thankful for the opportunity to work here in Malawi at Kusamala Institute for Agriculture and Ecology. Working in a permaculture garden and organisation I am learning a lot about permaculture. As a student of environmental sciences I had heard about the term "permaculture", but I must admit that it is less known in Germany than in Malawi. "What is Permaculture?", my friends and family would ask. Even though I had heard about the term, even I didn't know a lot about it and had struggles answering. I had studied a lot about other kinds of ecological farming during my years at university, but about permaculture I had still a lot to learn. So I am happy to broaden my horizon in my field of interest while working here.
In November I had the great opportunity to take part in a Permaculture-Design-Course hosted by Kusamala Institute. It is a 12-day-course providing in-depth knowledge about permaculture and practical experience through exercises. I gained a lot from this course and feel better qualified now to go on working in the field of permaculture for the rest of my voluntary service here at Kusamala Institute. Next year in August I will be heading back to Germany, carrying lots of new insights, changed mindsets and great experiences to look back on!