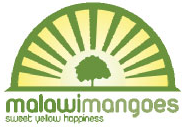 Kusamala is proud to announce that it is working with Malawi Mangoes in a consultancy role on their new project, Garden to Mouth: A Demonstration of Sustainable, Renewable Energy-Driven Agriculture for Practical Nutrition. The project aims to diversify crops, providing much needed micronutrients to Malawi Mangoes staff, especially new and expectant mothers. Kusamala will advise on appropriate permaculture design principles to employ on the 1 hectare project plot at Matumba Farm in Salima; helping to show how taking a holistic approach to agriculture is good for nutrition as well as the bottom line. In addition to promoting smart crop selection that will improve micronutrient intake, the Garden to Mouth project also aims to show that smallholder farmers can meet their nutritional needs while improving their economic and social well being.
Diversifying crops will help families feed themselves during the "hunger months" and promote soil health and diet diversity. In the role of consultant, Kusamala will be working over the next 12 months to teach permaculture practices such as mulching, composting, the use of natural organic fertilisers, integrated pest management and plant guilds. Additionally, the initiative is promoting the use of Biogas to help reduce deforestation and empower women who will spend less time harvesting wood and cooking.
More information about Kusamala's consultancy services can be found here.