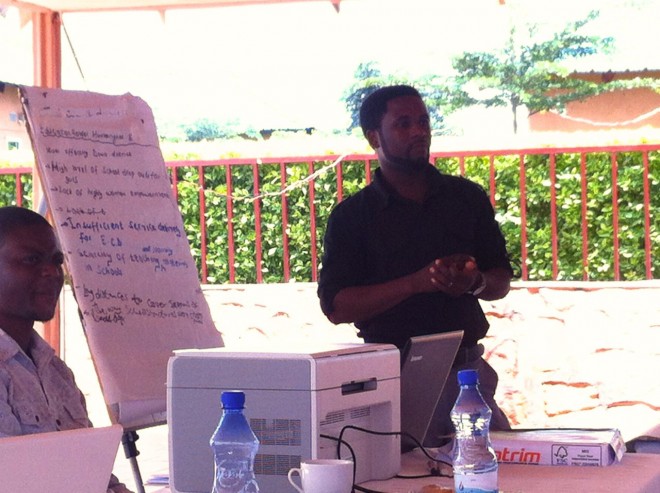 Contributed by Chisomo Kamchacha
On February 24th-25th, Dowa Civil Society Organizations Network, in conjunction with Kusamala, co-hosted a round table on building civil society sustainability and sharing knowledge in Dowa district. The Dowa Civil Society Organizations Network is a coordinated member organization working to ensure increased access to and delivery of quality services to people living in Dowa district. The 2-day roundtable workshop was patronized by representatives of various non-governmental organizations as well as government departments. Of the issues discussed during the first day of the roundtable, was the organized monitoring of all CSO projects throughout the district. The aim of the monitoring assignment is to ensure CSO projects are accomplishing the stated objectives, as well as for other CSOs to give advice or determine if there are overlaps or redundancies in projects throughout the district. Participants agreed that the district council should review the budget for this joint field monitoring of CSO projects, as the initial budget was deemed too expensive. They also recommended shortening the time frame for the review so that it does not take key government officers out of their offices for more than a month, and also agreed to encourage sharing costs between the council and the CSOs when it comes to joint programs and agreed to cooperate during the CSO activity database development. Dates for the review period are tentatively scheduled for April though they will not be finalized until budgets are approved for each organization and project.
The second day of the workshop was graced by key representatives of the government including Mr. Harid Nkhoma, the District Monitoring and Evaluation Officer, Mr. Chrispin Mazenga, representing the District Environmental Officer, Mr. Peter Dengule, from The Red Cross representing the District Health Officer, and the Director of Planning and Development. The main agenda for the second day was team building.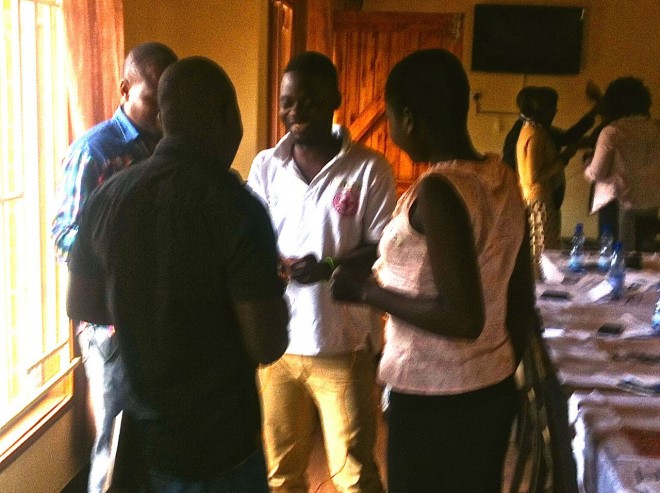 This workshop gave both government and civil society organizations a break from their regular structured meetings to engage using an interactive model. The 2nd Dowa CSO Network Workshop was organized on the premise that through dialogue people can come together for mutual exchange of ideas, observation and experiences. Kusamala and the DCS Network core team believes that such dialogues go beyond the usual interactions between governments and CSOs, such as the District Executive Committee meetings, and provide a safe environment in which participants may speak freely to create better understanding, mutual trust and respect. Through our CSA project, Kusamala will continue working with and supporting the work of the Dowa CSO Network. The next workshop is scheduled for early June 2015 in Mponela, Dowa district.