Contributed by Molly Cheatum
Kusamala participated in a 10-day workshop at the African Centre for Holistic Management in the beginning of May. This workshop was facilitated by the Savory Institute as part of Kusamala's training process towards becoming an accredited hub with the Savory Network and joining a growing network of 27 hubs practicing holistic management throughout the world.
Luwayo Biswick, our lead trainer, and I participated in this workshop and stayed on a beautiful 4,100 hectare ranch near Victoria Falls, Zimbabwe. Part of the training was focused on getting to know and learning from the other hub candidates (see them below); writing a business plan, marketing and communications strategy; and applying holistic management on-the-ground and within our business operations. An added highlight was Dojiwe, the 14-year old elephant that was adopted by the Centre, who greeted us every morning with her trunk.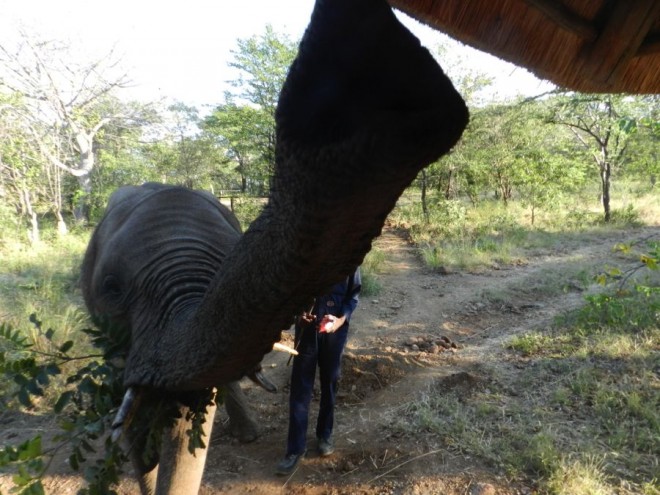 Stay tuned for more blog posts about the workshop!
Hub Candidates and participants:
Michigan State University in United States
Northern Farm Training Institute in Canada
White Oak Pastures in Georgia, United States
Tourmaline Farms in Idaho, United States
5 Deep in the United Kingdom
Maranoa Land Care in Australia