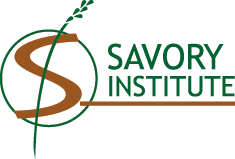 We are very excited to announce that the Kusamala Institute of Agriculture and Ecology is a Hub Candidate of the Savory Institute. We applied last year along with 70 other candidates. We are 1 of 9 that have been chosen to start a journey this year towards becoming an accredited hub. We hope this partnership will benefit many more than Kusamala and it is a lovely example of the kind of network we would like to create here in Malawi among the many people practicing permaculture and agroecology. Kusamala will be using the tools, curriculum and support provided by the Savory Institute, to work together to develop land management plans that are economically, socially, and environmentally regenerative. Please see the press release from the Savory Institute below.
Jan. 16, 2015 – BOULDER, Colo. — Savory Institute, an International U.S. based non-profit, announced today that it has nominated 9 new Hub Candidates for 2015. The candidates will be joining a prestigious existing group of 20 Savory Network Hubs already providing education and implementation support to land managers in their region on regenerative management practices. Altogether these organizations represent 16 countries on all 6 habitable continents.
Hub Candidates will finalize the accreditation process before the end of the year. Each Hub is required to identify and manage an agricultural demonstration site, finalize business plans, secure financing, and work with Savory Institute accredited professional educators to provide Holistic Management training, consultation and ecosystem services in the region. The Hubs will also be supported by the Savory Institute to develop market opportunities for farmers and ranchers in their area.
"We are partnering with local organizations around the globe, facilitating a growing network of Hubs who learn from each other as they bring Holistic Management to their region in their own context. We are working on growing this network of locally led and managed Hubs to over 100 by 2025," said Savory Institute CEO Daniela Ibarra-Howell. "It's an extremely exciting time as each new organization represents the opportunity to positively influence thousands of people and millions of hectares of land.
"
Each Hub candidate will send staff to participate in advanced Holistic Management training to build their local capacity. In May they will attend the Hub Leadership boot camp in Zimbabwe at the Africa Centre for Holistic Management, an existing Hub that is part of the Savory Network, on Dimbangombe Ranch, Allan Savory's home. In October, they will join the current 20 Savory Network Hub organizations in San Francisco, CA to participate in this year's Savory Institute International Conference which should draw a crowd of 500 to 700 people. Leaders from each Hub will spend 2 days specifically working together before the conference to strengthen relationships with one another and explore opportunities to grow international collaborations.
Hub candidate Jackoline Milne from the Northwest Territories, Canada says, "Allan Savory is the hero of my heroes. It's such a profound honor to be working with him, the Savory Institute, and these other stellar organizations."
The following organizations comprise the 2015 Hub Candidates:
White Oak Pastures – Georgia, U.S.
Vitality Farming – United Kingdom
Grassfed Network – Texas
Sosoni Institute – Idaho, U.S.
Kusamala Institute of Agriculture & Ecology – Malawi
Maranoa Landcare – Australia
Northern Farm Training Institute – Canada
CIRENAS – Costa Rica
Michigan State University – Michigan, U.S.