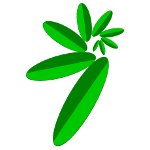 Nature's Gift Permaculture was founded on December 1st 2009. Over the past seventeen months we have grown as a business and as a team. We are looking to continue to grow our business, within our ethical boundaries, and are searching for a new Executive Director to lead the organization as we demonstrate sustainable community-based food and nutrition security.
The successful candidate will be a member of our team, will guide our business to work with nature, rather than against it, and will consider long-term sustainability in all business decisions. The ED will ensure that NGP is a viable business with a reputation for excellence. As we become a not-for-profit entity, the successful candidate will maintain NGP's founding principle to operate successfully without dependence on donor funding.
If you are passionate about creating a cultivated ecology in which humans and nature work together for mutual benefit, and if you meet the criteria as outlined in the vacancy announcement, please apply for this position. Applications are reviewed on a rolling basis but the due date is May 13th 2011.