Contributed by Tiwonge Nkosi and Charles Chinangwa
39 year old Emmanuel Luna is one of the 900 farmers benefiting from the Multisectoral Food and Nutrition Security for Young Smallholder farmers in Malawi Project which promotes permaculture and agroecology practices. Luna is married with 4 children and resides in Chilembwe Village in Mangochi District. He has been farming his entire life but he started taking farming seriously from 2002 when he started farming independently. Since then, he has been following the ordinary ways of maize production which involves fertilizer and pesticides application.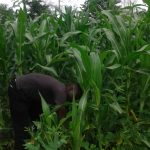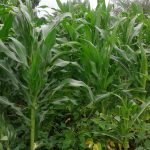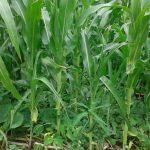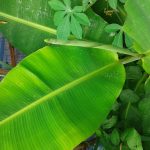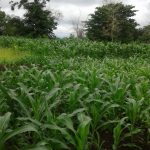 Since he joined the project as a lead farmer, he has been growing different vegetables on his home garden like rape, amaranth, okra, mustard greens, pumpkin and tomatoes which is enough to feed his family and sell the surplus to generate income. In addition to his garden, he also has a rain fed staple field where he has planted maize, beans and pumpkins. The beans help fix nitrogen and provide a source of protein while the pumpkin leaves provide ground cover/live mulch, in addition to the vegetables and pumpkins that will be harvested for consumption and sale. He is expecting to harvest at least 5 bags of maize on 0.05ha of land.
'By practicing permaculture, I am saving a lot of money which could have been used to buy fertilizer I am also able to produce enough vegetables for my family consumption. My wife could walk a distance of one Kilometer to the market to buy MK 500.00 worthy of vegetables which was only enough for one meal' narrated Emmanuel Luna who resides in a community where vegetables are scarce and expensive.
Luna received an Introduction to Permaculture Training Course from Kusamala and has so far trained his family members and 12 follower farmers; 4 of them are now implementing permaculture and doing well. 'A lot people are appreciating my work, imagine farmers from Nakhalo village are approaching me to go and teach them what I am doing here. This encourages me as it is an indication that I am doing well'. Nakhalo Village is outside the project catchment area but people are very interested to learn.
He encouraged his fellow farmers to practice permaculture since you invest less and produce more on a small piece of land, no need for money to buy fertilizer and there is multiple harvests involved. For instant, he is able to harvest beans, pumpkins and pigeon peas on his small maize field.
Photo credit Charles Chinangwa