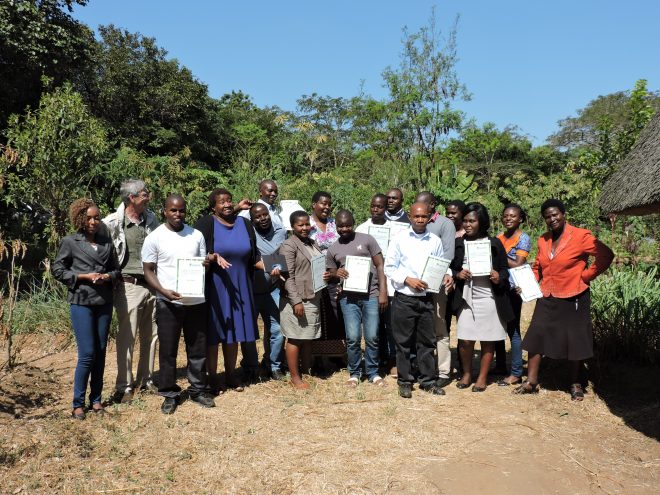 In the past week Kusamala was active in training our new project staff in introductory permaculture principals. Participants in the 5 day training included staff from our Mwana Alirenji Organic Farming project in Ntcheu, staff from our Multisectoral Food and Nutrition Security for Young Smallholders in Malawi project in Dedza and Mangochi, and 2 gardeners.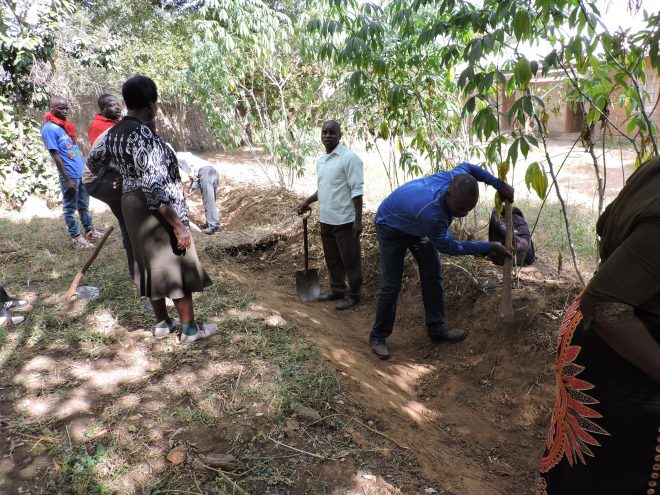 The first day of the training focused on permaculture ethics and principals where the participants were also given an overview of the current global and local challenges. On day number 2 the focus was on soil and soil management, with a number of practicals in the afternoon on some of the techniques that can be used to manage soil. Water management principles and techniques were covered on the third day with the morning hours spent on the theoretical aspect of water management and the afternoon hours on hands on practicals.
The staff members and gardeners learned how to efficiently plan energy zones on day 4, and theory and practical lessons on integrated pest management were covered on the last day. In wrapping up the training, a graduation ceremony was held for the participants where they received their certificates for successfully completing the course.
Our staff are now ready to go out into the field and work together with farmers in the respective projects in combating food and nutrition security challenges, as well as achieving financial sustainability. Check out our team page to get to know more about our new staff.