In the past year, Dowa district witnessed many important events, including the formation of the Dowa Civil Society Organization Network (DCS Network), the co-financing and formation of Village Action Plans (VAPs), and CSO registration at the district council. 2015 is no different, with calls for a joint review of the State of Environment Report (SOER), intentions to sign an MoU between the DCS Network and District Council to launch the network, District Council and CSOs joint monitoring of NGO projects, and of course the most recent natural disasters that affected the district.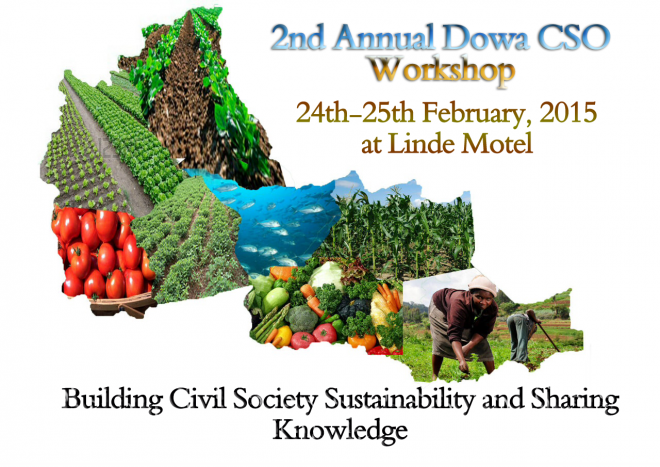 This moment deserves reflection. What are the conceptual issues that need to be examined in the light of development, and what are the possible best and the worst case scenarios in the district? Do priorities need to be re-ordered to achieve long-lasting solutions to cope with the considerable challenges facing the district?
These questions and more will be addressed at a two-day immersion workshop for innovative thinkers from civil society organizations, and representatives of the District Council February 24th & 25th. Co-organized by the Dowa Civil Society Organization Network and Kusamala, the interactive workshop will allow the participants to share their experiences and challenges, and will encourage collaborative discourse on issues broadly linked to the mandate of the district council. Specifically, the workshop is designed to provide a forum to discuss and develop a practical road-map for equitable and sustainable solutions to district policy problems in the spheres of democracy and good governance, food and nutrition security, climate change and environmental management, education, gender, human rights, and early childhood development.
The workshop will be held in Mponela, Dowa at Linde Motel from 08:30am on Tuesday, February 24th, and ending at 04:00pm on Wednesday, February 25th.