Over the past year, interest in permaculture and agroforestry has steadily grown among the communities where we work in Dowa. We have been expanding the number of JANEEMO clubs and communities, increasing our permaculture demonstrations, and sending Gladson all over the area trying to meet the needs of the groups. In order to give Gladson a much-needed rest and meet this increase in demand, we are expanding our JANEEMO Dowa field team!
Starting last week, Tchaison Herebart and Joel Nkhwentchera joined the Kusamala family. Both Tchaison and Joel have already been heavily involved in the JANEEMO project on a voluntary basis and we are excited to bring them on full-time.
Tchaison has been working both with the JANEEMO project and as a Peace Corps counterpart for the past year. He has experience in composting and tree uses as well as an ANAMED certification (natural medicine and plant uses), all of which will be important in his work with Kusamala. Additionally, Tchaison gained community mobilization and facilitation experience through three years of working for the Primary School Support Program.
Joel is a lead farmer in Madzi Mayela, one of JANEEMO's most motivated communities. He has been active in the club for the past year. As a lead farmer, Joel has used his knowledge of tree planting and compost making to teach his fellow community members. He has also worked with Total Land Care on composting toilets and tree planting activities, the Clinton Foundation on tree planting for carbon offsets, and DAPP.
This past week, Tchaison and Joel underwent an intensive seven-day training to deepen their knowledge of permaculture and JANEEMO practices and expand upon their previous experiences. They have now left our demonstration centre and are excited to begin facilitating JANEEMO activities in their communities.
We are excited to see the growing success and impact of our JANEEMO project in Dowa and to see what our new, motivated team members will produce!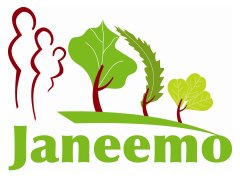 For more information on our JANEEMO project, visit the website or our project page.