Kusamala held a Permaculture Design Certificate (PDC) course in November this year. The course had participants from 5 different countries: Malawi, Germany, Italy, Kenya and Uganda.
Three people were randomly selected from the group of participants to share their experience from the training. Here's what they have to say:
Emily Bunoro from Kenya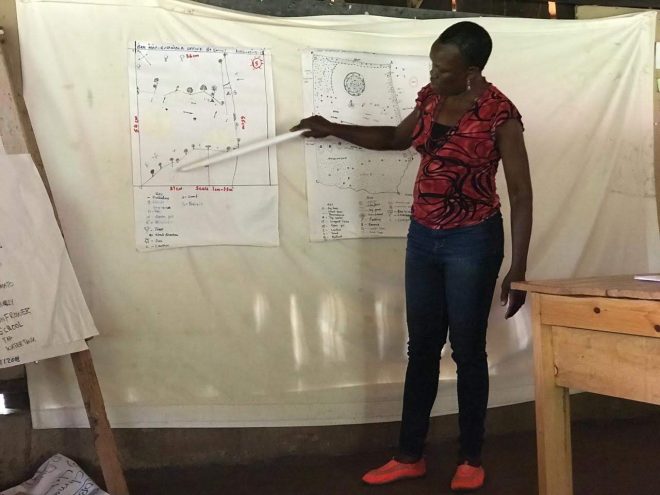 Emily Bunoro is a silk worm farmer from Shiseno village in Kenya. She came to Malawi to participate in the 12 day PDC course held at Kusamala Institute of Agriculture and Ecology.
(Q) Can you share your experience of the 72 hours at the PDC?
(A) I came to Malawi to attend the training in Permaculture. I have benefitted so much from the training because before, I was not diversifying the crops that I was growing but now I will be able to do so.
We also learnt about making compost, using compost toilets, planting in guilds and making liquid manure. From now on I will stop using chemicals because I have learnt how to use organic methods to deal with pests. I believe with this knowledge I will be able to produce more than what I used to on the piece of land that I have.
(Q) What did you find most interesting?
(A) I found the way Permaculture is used to design a landscape very interesting. I also liked learning about the different plants we can grow in the different zones and I especially enjoyed the field visit to Dowa.
(Q) In what specific areas have you benefited from the training?
(A) Drawing the base map and the design map which will help me design my piece of land and any others in need of the service.
Bright Mkandawire from Malawi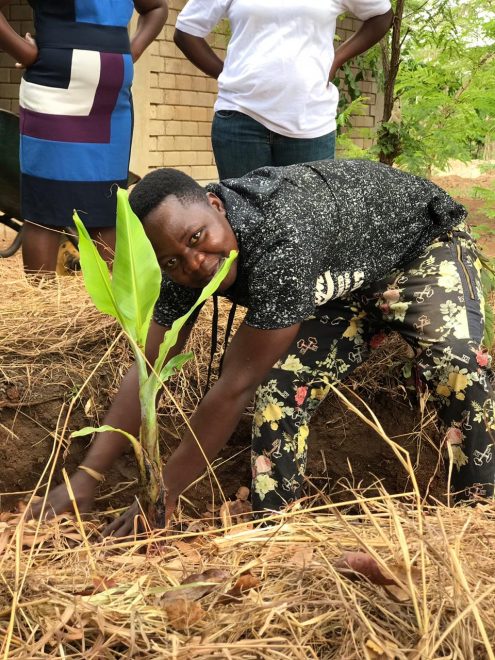 Bright is a smallholder farmer from Mangochi and one of the beneficiaries from the Energy Forests for Malawi project.
(Q) What did you like most about the course?
(A) I was happy to learn about making compost, using compost toilets and making water harvesting structures.
(Q) Did you find the course helpful?
(A) The course is very helpful, for example I had no prior knowledge of growing crops in a way that is not harmful to people and the environment. Now I know how to grow crops without using chemical fertilizers and pesticides.
(Q) What is the biggest lesson that you have taken away from the training?
(A) I have learnt so many things which will benefit both myself and my community. I can now teach my community the benefits of using natural and organic methods in their farming practices.
Birgit Vagani from Italy

Birgit Vagani was originally born in Italy, but has lived in Hong Kong, China most of her life. She  has been to many parts of Africa and is looking to settle in one of the countries on the continent.
(Q) Can you share your experience of the training?
(A) I was very excited to join this training, as I had been looking for a PDC course for some time and luckily found it by coincidence online while in Malawi. The course was taught very professionally in a beautiful setting. We had a wonderful group and the experience was further enhanced by the cooperative group dynamics. Sharing is caring. Everyone learnt new and valuable practices and exchanged information from different parts of the world.
(Q) What is one major thing that you took away from the training?
(A) Permaculture is a global solution – our problems are all similar around the world we are facing the same man made challenges including pollution, plastic, chemicals and processed foods.
(Q) What is your opinion on Permaculture as a solution to the challenge of feeding the growing global population?
(A) Permaculture as a concept and framework if implemented everywhere would change people's priorities and outlook of life. It could be 'THE SOLUTION' to face man made challenges and revert problems such as pollution and unequal distribution and mismanagement or resources
(Q)Would you recommend this course to anyone?
(A) I would recommend a PDC course for everyone! If in Malawi I recommend the KUSAMALA course, although the investment is high.
You can follow the course updates on our Facebook page to see what the participants were learning in the 72 hours they spent at Kusamala, and follow our trainings here.